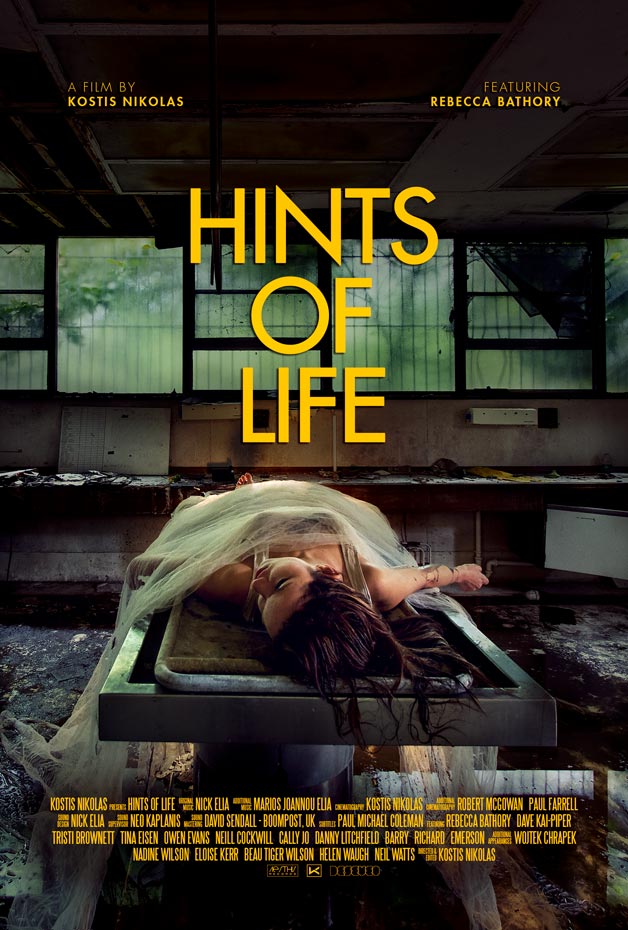 Synopsis
This documentary film is a testament to the enigmatic world of fine-art photographer Rebecca Bathory, who is an urban explorer and documenter of strange and abandoned spaces that exist across Europe, hidden from the general public.
These ruins often contain a cryptic cultural and historical narrative, however Rebecca's work is not intended to provide a chronological or complete historical archive but rather to capture the inner beauty and mystique of these self-existing parallel universes of forgotteness, through carefully composed images that not only seduce the imagination into the murky and ambiguous world of the surreal, but also splendidly reveal the lingering untold stories behind them and the people who once existed there.
Genre
Short Documentary Film
Production Countries
France, UK, Belgium, Germany, Switzerland
CREDITS
Directed & Edited by: Kostis Nikolas
Original Music: Nick Elia
Featuring:
Rebecca Bathory, Tristi Brownett, Dave Kai-Piper, Tina Eisen, Owen Evans, Neill Cockwill, Cally Jo, Danny Litchfield, Barry, Richard, Emerson
Additional Music:
Im Spiegel, Composed by Marios Joannou Elia, Published by Aesthis Records, Performed by Chih-Hui Chang (Cello), Kostas Tosidis (Guitar)
Additional Cinematography: Robert McGowan, Paul Farrell
Additional Appearances: Wojtek Chrapek, Nadine Wilson, Eloise Kerr, Beau Wilson, Helen Waugh, Neil Watts
Sound Design: Nick Elia
Sound Supervisor: Neo Kaplanis
Sound Editing & Mixing: Nick Elia
Sound Mastering: David Sendall – BoomPost, UK
Photography: Rebecca Bathory
Subtitles: Paul Michael Coleman
Special Thanks:
Soteris Costis, Eleni Lamprou, Eleftherios Andreopoulos, Callan Maloney, Marios Kostis, Konstantinos Kostis, Elena Poimenidou, Valentinos Antoniou, Constantinos Papacostas, Rob Firth
Thanks:
Napoleon Nikiforou, Giwrgos Christoudias, Sotiris Ioannou, Filippos Iliadis, Rafael Matheou, Dylan Jacobsen, Thomas Suchy Tesla, Keagen Fourie, Matt Prior, Nicolas Comte, Lika Sas, Rafella Constantinou, Marc Coker, Michael Pinsky
Dedicated to Paul
Contact me
Drop me a line if you think I'm the man for the job!