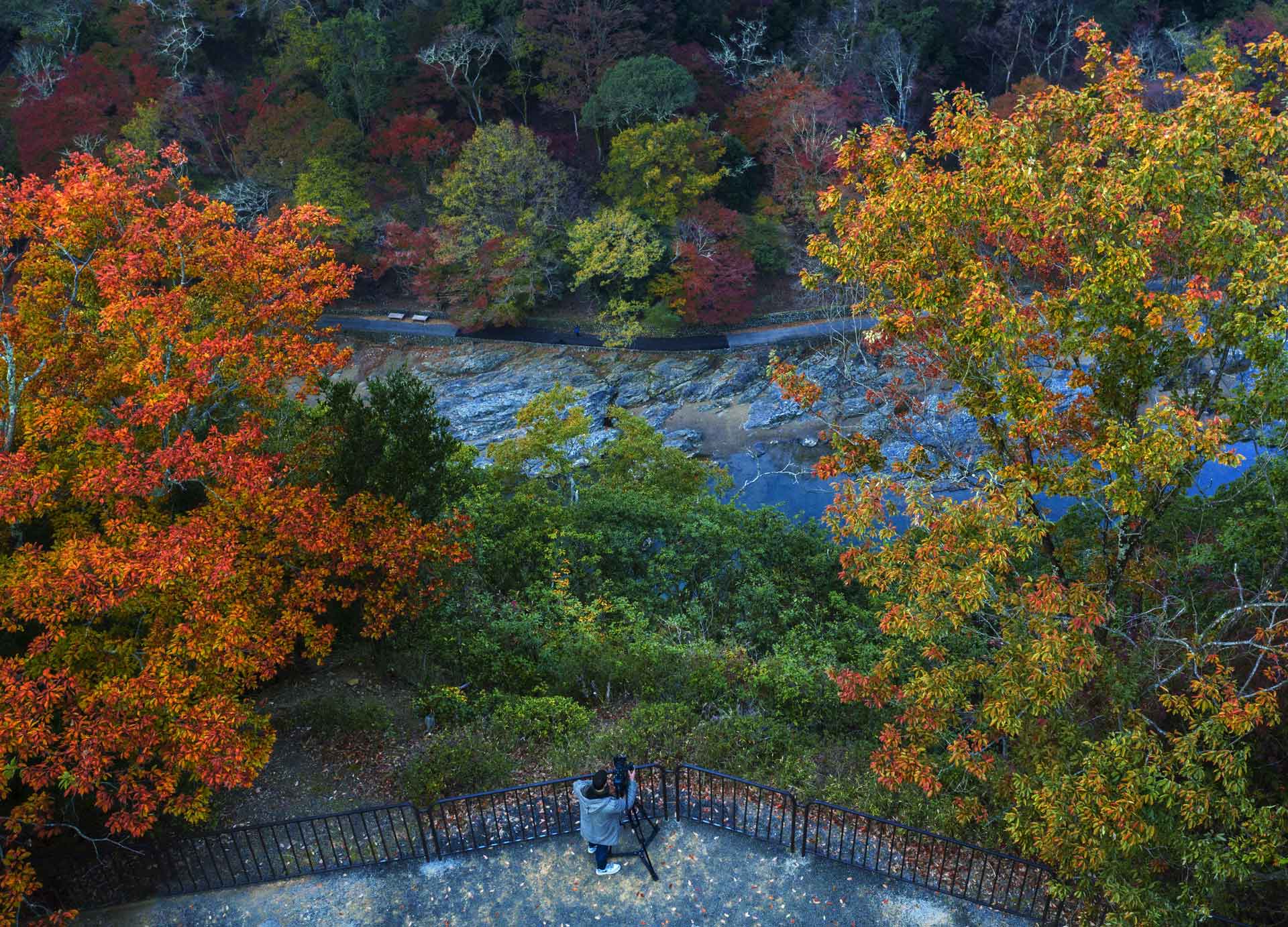 Kyoto, Japan
Nature in Kyoto during Autumn is just something else. Wherever you turn your head there's a painting waiting to be made. Here, taking advantage of the landscape for a timelapse using the interval function of the FS7. A very handy feature allowing to mix up the static or slow mo shots with some movement – cloud movement in this case – without the need of carrying an extra camera up the mountain. Even though there are some light cameras out there, just an extra Kg starts to weigh you down after a while. However, for more comlex timelapses where a slower shutter speed was needed the A7s was still king, as the FS7 only goes down to 1/3.
Instagram
Info
Short Synopsis: "Sound of Kyoto" is a contemporary audiovisual portrait of the Japanese city. The entire Kyoto is the scenery and the stage on which the music is performed and the city's voice is heard.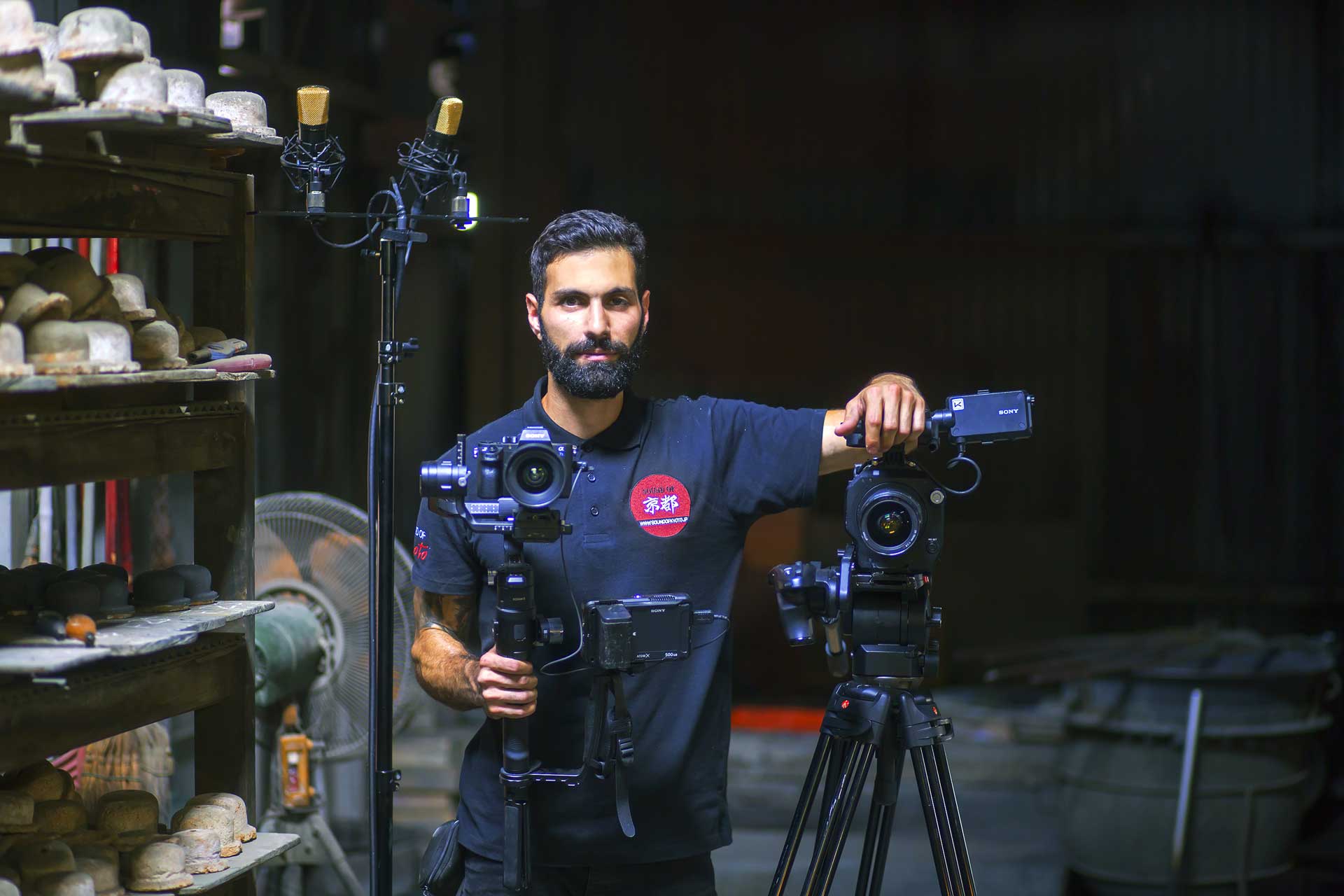 Kostis Nikolas (Cinematographer, Sound of Kyoto)
DoP, Camera Operator (Cameraman), Videographer based in London
© Photo by Tatiana Khodova
Contact me
Drop me a line if you think I'm the man for the job!